About Superfly Australian Shepherds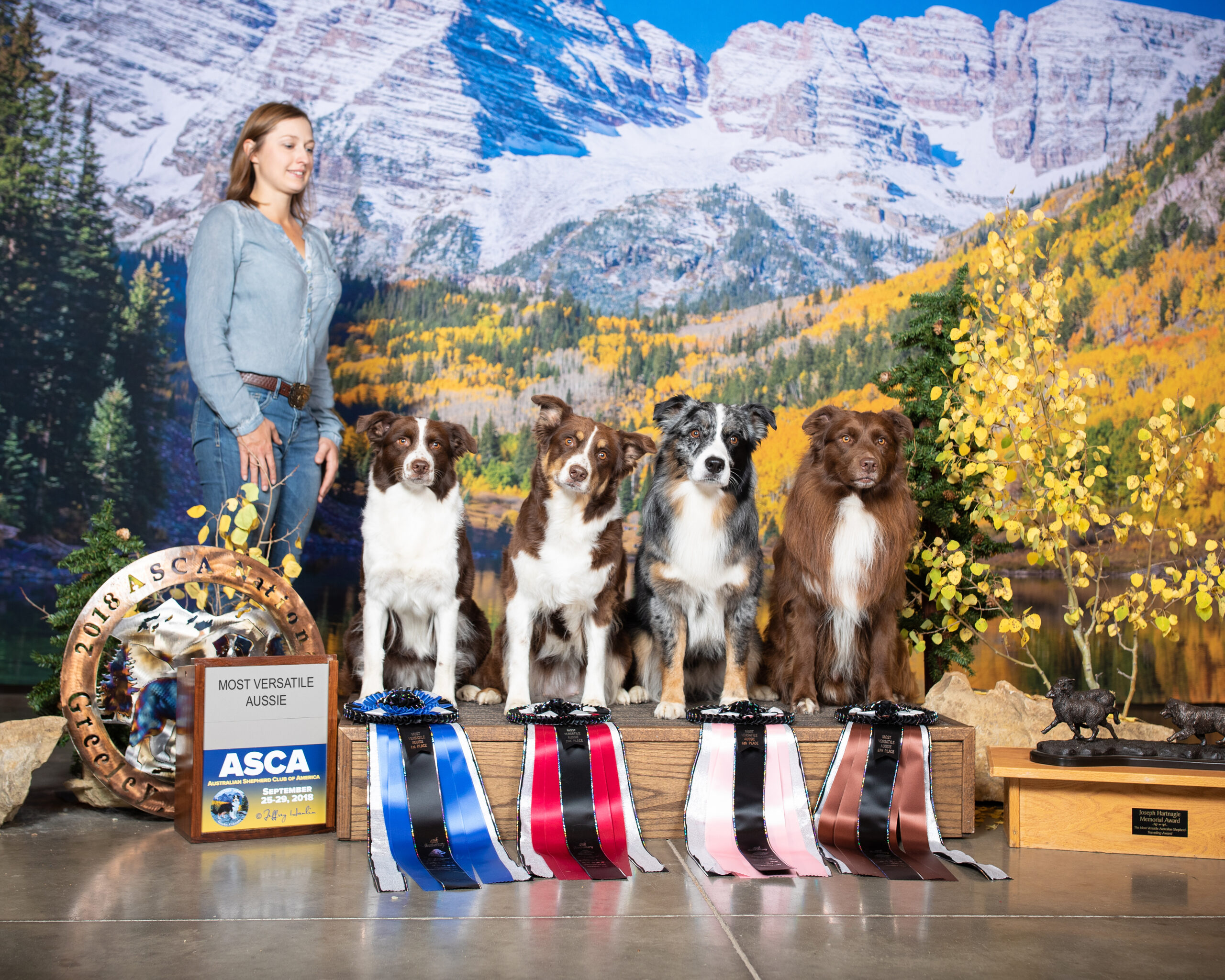 Here at Superfly Aussies our goal is to preserve the working australian shepherd; An intelligent dog who can adapt their working style to many types of livestock, working both independently and with their owner to get the job done.
Not all of our puppies go on to work stock, many compete in Obedience, Rally Obedience, Agility, Dock Diving, Barnhunt, Conformation, Nosework and Musical Freestyle! Above all we want our dogs to be loved by their families, as aussies are truly interactive dogs who live and work best when they have a close bond with their people. We breed our dogs occasionally, typically 1-2 litters a year if time allows. We've been breeding since 2015, and involved with Aussies and Herding since 2011.
Superfly Aussies breeds only ASCA/CKC/AKC registered Australian Shepherds. The Miniature Australian Shepherd, North American Shepherd, North American Miniature Australian Shepherd, Miniature American Shepherd, and/or Toy Australian Shepherd breeds are not recognized as a variety of Australian Shepherd by ASCA. The club considers such dogs to be distinct and separate breeds and will not accept them in to its registry. We do not stand our stud dogs to other than purebred aussies, registered at minimum with ASCA.